Exclusive Features of your French River Cruise
11 days with Bob Burridge and at least 30 hours of plein air instruction
10 nights in a riverview stateroom aboard the Deluxe ms River Venture, designed exclusively for the American traveler
Full-day excursion to the Normandy beaches and D-Day sites
Features the deluxe ms River Venture — the best river cruise ship on the Seine River
Bon appetit! Enjoy special tastings, lessons, and demonstrations, including a "Taste of Normandy" tour and lunch at La Couronne in Rouen
Participate in interactive culinary lessons and tastings in the Captain's Club throughout your trip
Dine at the legendary La Couronne, where Julia Child said she had "the most exciting meal of my life."
Get active! Cycle the French countryside using one of the bikes onboard and enjoy longer walking tours in most locations
Bring the family! Sign up for a Family Departure, with tours and activities for all ages — including teens & 20-somethings
Enjoy a choice of tours in Paris & Les Andelys
Visit Monet's garden at Giverny
Follow the Abbey Trail tour, with visits to historic monasteries and a scenic drive along the Seine
Relive the story of D-Day in a stirring presentation by historian Nigel Stewart and tour the D-Day beaches
Lay a wreath at the American Cemetery in Normandy
Go on a walking tour of the historic fishing port of Honfleur
Enjoy a walking tour of Rouen, where Monet painted and Joan of Arc met her fate
Highlights Preview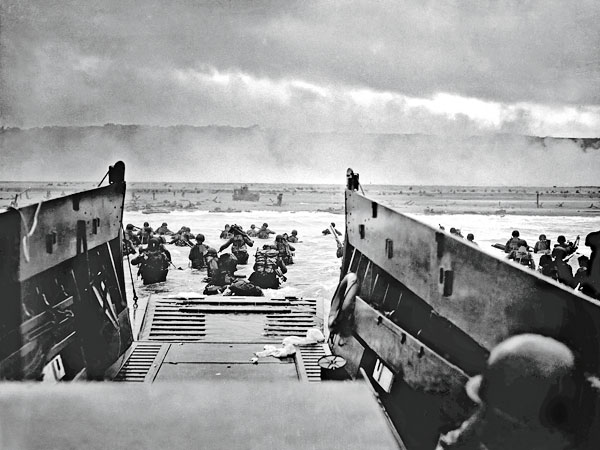 Normandy Beaches & D-Day Sites
Visit the Normandy beaches that took their place in history on D-Day: June 6, 1944. At cliff-top Pointe du Hoc, see where German guns threatened the critical landings. Then, continue on to Omaha Beach, where brave US troops stormed ashore. This poignant experience also includes a remembrance ceremony at the Normandy American Cemetery, where nearly 10,000 soldiers are buried. And visit the D-Day Museum in Arromanches to learn about construction of the artificial Mulberry Harbor, part of which remains visible nearby.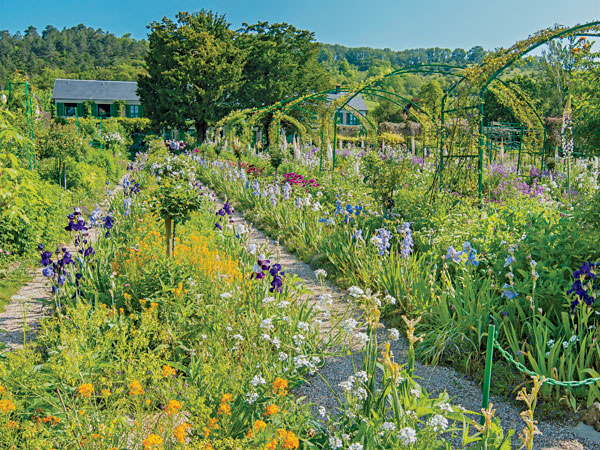 Giverny & Monet's Garden
This historic village on the banks of the Seine is where Impressionist Claude Monet found a home - and his muse. Discover lush flower gardens designed by the artist himself and the Japanese bridge that inspired many of his paintings.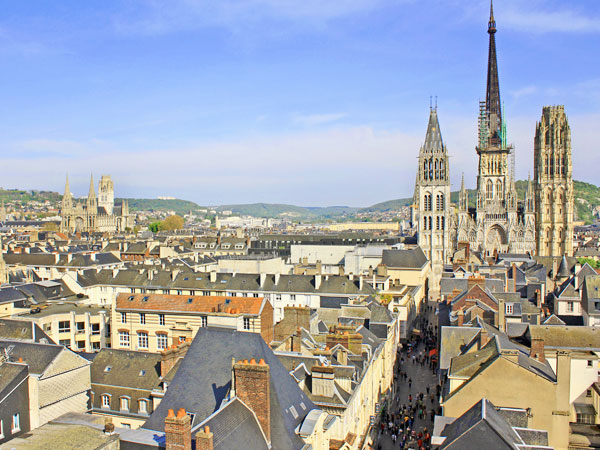 Rouen
In the city where Joan of Arc was burned at the stake in 1431, your guided tour includes entry into the beautiful Rouen Cathedral, which Monet so brilliantly captured in his renowned series of paintings.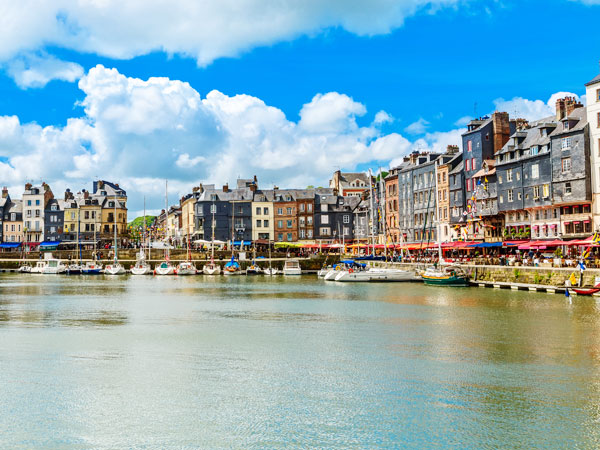 Honfleur
Arrive by sea at this historic port city so beloved by the Impressionists. Vantage is one of the few companies licensed to sail out of the harbor here, offering you a unique view of Honfleur's inspiring and picturesque waterfront.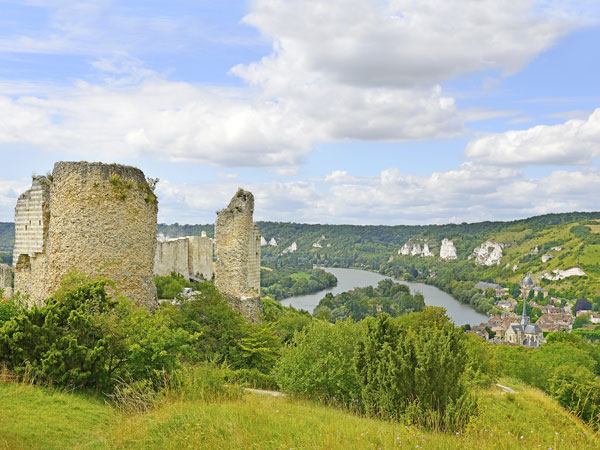 Les Andelys
This pretty, half-timbered town is tucked into a bend where the Seine winds past white limestone cliffs. High above, you'll see the ruins of Château Gaillard, built by England's Richard the Lionheart in the 12th century to guard his Normandy holdings. You may take a leisurely tour of this charming town or opt to explore the fortress ruins up close.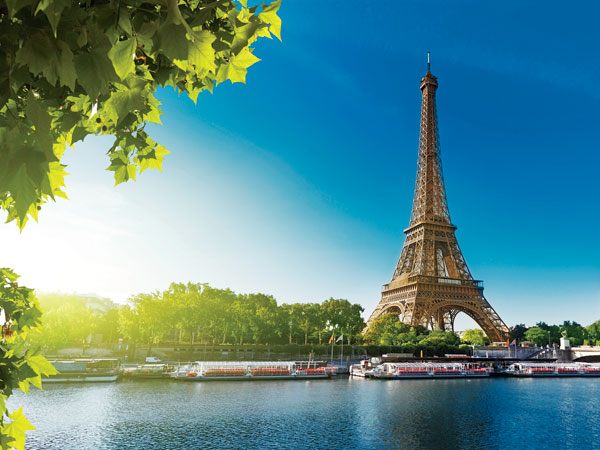 Paris & Banks of the Seine
Your guided tour of the French capital includes all the "must-see" sights, such as the Eiffel Tower and the Arc de Triomphe. You'll also visit Notre Dame — on the banks of the Seine, a UNESCO World Heritage Site — and stop outside of Les Invalides, the former military hospital that now holds Napoleon's tomb. (Please note: Travelers who have booked the Paris optional extension will visit the Musée d'Orsay instead.)